The Nation's Leading Provider Of Church Furniture
With more than 35 years of experience, you can rest assured that when you work with us, you're getting high-quality and great service.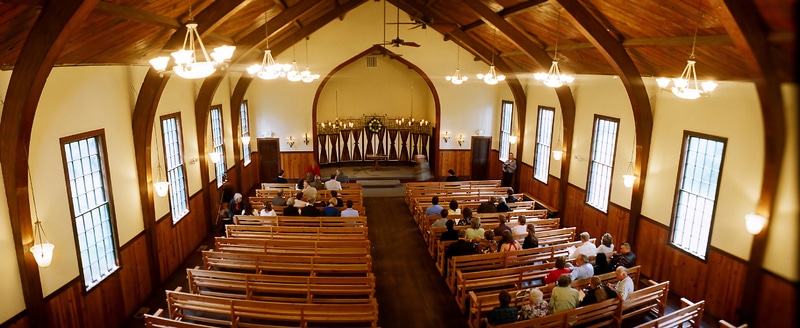 Your Church Furniture Company
When it comes to furnishing your church, you want the durability that comes with quality. At Solid Rock Church Furniture And Design, we partner with manufacturers that have a combined total of over 125 years of providing churches with excellence, comfort, service, and integrity. Together, we have furnished churches around the country.
Our church furniture projects include some of the most well known and renowned churches and institutions such as:
First Baptist Church, Atlanta, GA (Dr. Charles Stanley)
New Birth Missionary Baptist Church, Lithonia, GA (Bishop Eddie Long)
Indiana Wesleyan University, Marion, IN
North Metro Baptist Church, Lawrenceville, GA
Lowndes County Courthouse, Valdosta, GA
Second Baptist Church, Warner Robins, GA
And many more!
Church Renovation Specialists
Whether you are just starting a church or you are considering a church renovation, the staff at Solid Rock Church Furniture is here to help in every way. Our experience and expertise can help your renovation committee make informed decisions.
Our goal is to work with you to make your worship space as it should be- as beautiful as possible- all while helping you stay within your budget.
The Solid Rock Covenant Difference
We are passionate about what we do and our commitment to our customers. That's why we build craftsmanship and quality into everything we do. It's part of our mission to serve.
Working with us assures that you're working with the best. We stand behind everything we do to ensure your satisfaction.
Budget-Friendly Church Furniture For You
From megachurches to the small local churches, we have the ability to work with any size facility. We can provide used church furniture that's in fantastic shape as well as re-upholstery services that give used furniture a brand new look and feel.
Contact us today and let's talk about your needs.
About Solid Rock Church Furniture
We started the company more than 35 years ago out of a desire to serve. We are a family-owned and operated church furniture company.
Our business started off manufacturing church pews made from the finest solid wood. Our full line of standard designs and computerized technology allows us to custom design and build your furniture to meet your specifications.
From there, we saw the need to provide other furniture such as pulpits, pulpit chairs, stackable chairs, theater seating, and other furnishings. We even got requests for stained glass and steeples which we were happy to provide.
In all the years we've been around, we've grown to be the type of company that helps any size church create the type of worship space that matches their style- from traditional to modern.
Our Service Area
We provide church furniture, school furniture, and courtroom furniture for customers all around the country. When you want high-quality, affordable furniture, service, and more, call the staff at Rock Solid Church Furniture today.
Solid Rock Church Furniture
1100 Antrim Glen Dr.
Hoschton, GA 30548