Quality Church Furniture in Florida
When your church needs quality pews and other furnishings, no matter what you need, we're the call to make.
Church Furniture and Other Furnishings
You won't find any church furniture like ours anywhere else! We offer a wide range of products that can be used in different types and styles including pews, pulpits, or even stackable chairs. Our high-quality materials make us stand out from the rest – don't miss this opportunity to get quality pieces at an affordable price.
If you live in Florida or anywhere in the country, we can help with ALL your furniture needs.
Leading Church Furniture Provider
We've got everything you need to make your sanctuary come alive. From stacking chairs and pews, all way up through baptismals that are not only functional but beautiful as well!
We offer high-quality church furniture with outstanding workmanship crafted using only premium materials like solid wood for lasting durability in a variety of styles suited perfectly to match any decorating taste or budget.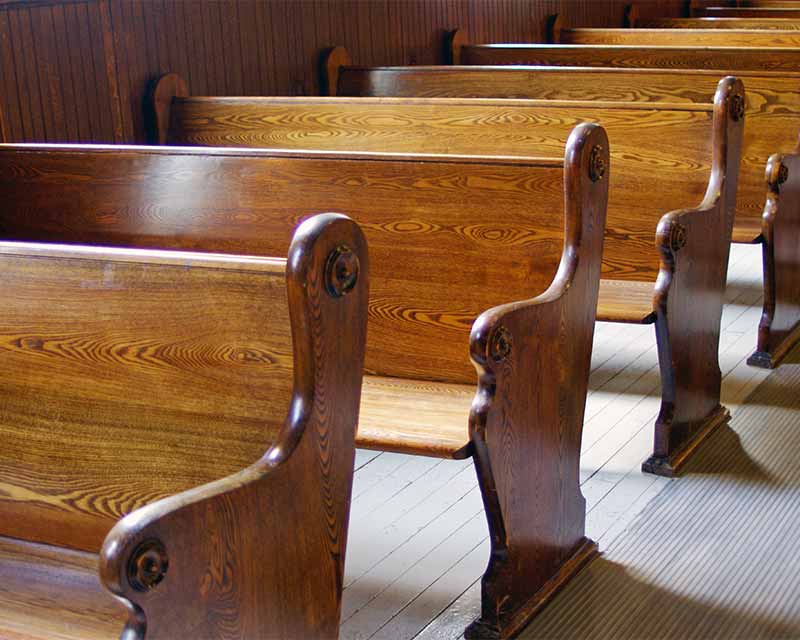 Church Pews & Seating
Solid Rock Church Furniture provides church seating for every size and shape of any church. From traditional style to modern, we have what you need. Our beautiful pews can be customized with an engraving or unique design that is sure to fit your taste in antique-inspired furniture like our pulpit chairs which come complete with nostalgic memories from years ago.
Church Furniture
Church furniture is a necessary component for any church's worship center. We offer all types and styles including pews, communion tables, platform pulpits, and baptistries. It isn't just about what we make, it's also how much love goes into making things happen every day at churches across America.
Theater Seating
Churches are architectural marvels that deserve to be celebrated with an awe-inspiring design. We offer an excellent selection of theater seats so guests can feel at home in any setting, whether they're attending services or small-town meetups. Our inventory has theater seating options perfect for everyone!
Stackable Chairs
Church stackable chairs are an essential part of any worship space. From the traditional style all the way to more modern designs, we have you covered! Our beautiful chair options mean that these pieces can be stored easily without taking up too much room and still look great during services – perfect for saving floor space while providing comfortable seating.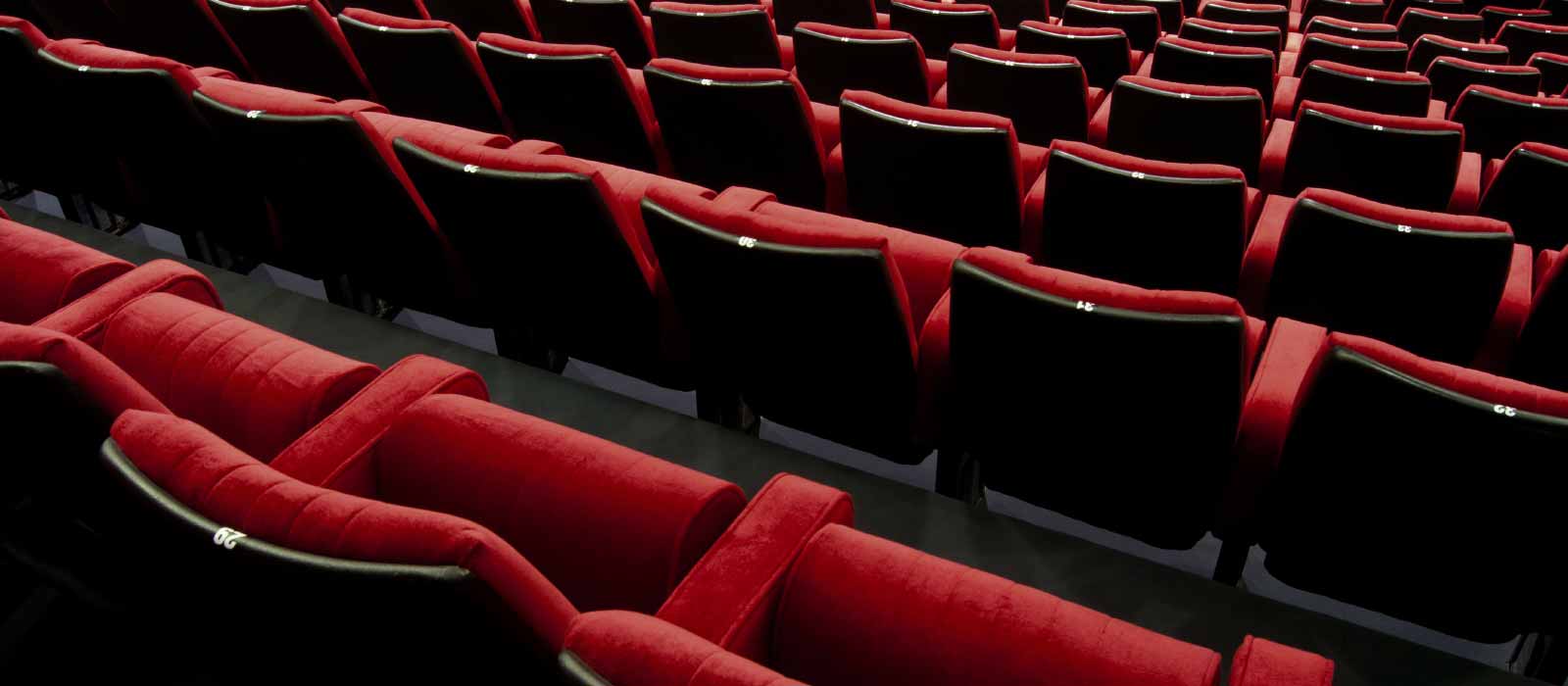 Why Choose Solid Rock Church Furniture?
Solid Rock Church Furniture provides quality worship furniture at a great price. We have over 125 combined years of experience so we can help you stay within your budget and make any space beautiful. No matter the size, shape, or style, from traditional pews to contemporary design, our team will work with you for an efficient solution that is as unique because every church's needs are different.
Other reasons to choose us:
• Re-finishing and re-upholstery services
• Exceptional craftsmanship
• Budget-conscious consultation
• Customer Service Focused
We know you want a company that will be there for your needs, and we are committed to being just the church furniture provider. Whether it's providing durable products made especially with churches in mind or helping students find their perfect chair at an affordable price – our team is always looking out after customers' best interests.
Church furniture is more than just an essential part of any church, it's the final piece that creates a perfect atmosphere. Our designers will work with your vision from start-to finish as they bring life into every detail in our design process and help you create something beautiful for God's house!
School Furniture
We have everything you need to run a successful school. From sturdy church chairs in every size and color to durable bleachers for any event. When it comes time to make sure your educational needs are met with our wide selection of products, don't hesitate to contact us about how we can help meet those needs today.
Courthouse Furniture
Solid Rock Church Furniture is the perfect place to find courtroom chairs that will suit your needs. We offer a wide variety, so whether you're on trial or giving counsel for someone else's case, we've got what you need. Contact us if you have specific questions about what type of seating would work best because every detail matters when it comes to making an impression during court proceedings.
Re-upholstery & Re-finishing Services for Your Church Furniture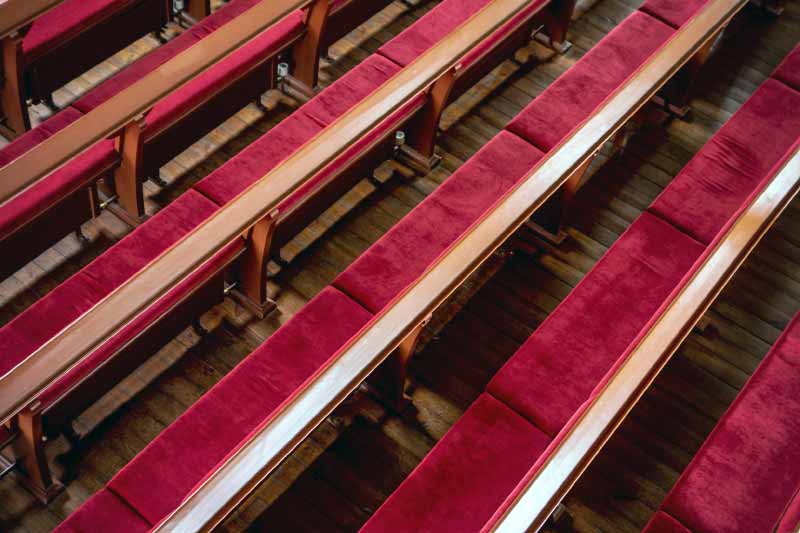 We understand how important it is to protect the value of your church furniture. You can always count on us for professional refinishing services. We'll make sure that old pews are back in style or if re-upholstery work needs doing too!
In need of new pews? You may be surprised to learn that refinishing them is around half the cost. We offer an in-house service for those with limited budgets, and our team can restore or protect everything from woodwork all way down to chancel furnishings in just one visit!
Do your church pews need upgrading? We've got what you're looking for! Our reupholstery service can be done on-site without disrupting services and we carry an extensive selection of stain-resistant fabrics.
If your church needs furniture, look no further than Solid Rock Church Furniture. Our upholstery and refinishing services are sure to transform any space into something special for worship or other activities in the building! Call us today!
School Furniture
We don't just provide church furniture. That's why we also offer school solutions for your educational needs, including durable stackable chairs in every size and color as well as bleachers to fit any need you may have! Let us be the first call when it comes to all your school furniture needs that will fit within your budget!
Courthouse Furniture
Solid Rock Church Furniture offers a wide variety of courtroom chairs for different needs. Whether you are on the witness stand or giving counsel to a client, our selection will suit your needs. Browse today and contact us if there's anything specific you have in mind, because every detail matters in courtrooms.
Cities We Serve in Florida 
We provide church furniture, school furniture, and courtroom furniture for customers in Florida cities like Jacksonville, Miami, Tampa, Orlando, and St. Petersburg. When you want high-quality, affordable furniture, service, and more, call Rock Solid Church Furniture today.
Our Service Area
We Service National, Regional and Local Locations around the United States.
Alabama
Alaska
Arizona
Arkansas
California
Colorado
Connecticut
Delaware
Florida
Georgia
Hawaii
Idaho
Illinois
Iowa
Kansas
Kentucky
Louisiana
Maine
Maryland
<Massachusetts
Michigan
Minnesota
Mississippi
Missouri
Montana
Nebraska
Nevada
New Hampshire
New Jersey
New Mexico
New York
North Carolina
North Dakota
Ohio
Oklahoma
Oregon
Pennsylvania
Rhode Island
South Carolina
South Dakota
Tennessee
Texas
Utah
Vermont
Virginia
Washington
West Virginia
Wisconsin
Wyoming
Our Service Area
We provide church furniture, school furniture, and courtroom furniture for customers all around the country. When you want high-quality, affordable furniture, service, and more, call the staff at Rock Solid Church Furniture today.
Solid Rock Church Furniture
1100 Antrim Glen Dr.
Hoschton, GA 30548