Affordable Church Furniture in North Carolina
For Church Furniture In North Carolina, You Can Depend On Solid Rock.
EXCEPTIONAL CHURCH FURNITURE IN NORTH CAROLINA
Rock Solid Church Furniture provides the highest quality church furniture in North Carolina to meet your needs. With years of experience and a dedication o providing you with exceptional quality, you can count on us to help you furnish your church with everything you need. Expect to pay less, too.
We offer every type of solution you need, including pews, stackable chairs, theater-style seating, and much more. You can also find communal tables, pulpits, and baptismals available to fit your congregation's needs. Over our 35 years of service to the area, we have helped many churches to get the furniture they need reliably. You can count on us to provide exceptional results every time you need them.
YOUR LEADING CHURCH FURNITURE SUPPLIER
Rock Solid Church Furniture has more than 125 years of combined experience to bring to the table. Over our history, we have worked hard to build up a solid reputation for providing outstanding furniture options that fit the needs and budget of today's congregation.
Our products are built to be durable and last for years to come without requiring a lot of care and maintenance. They are made from solid wood and other hard, long-lasting materials. Best of all, we have worked hard to ensure that everything you need, from stackable chairs to pews, are all designed to meet the style of your location.
No matter if you are looking for a more contemporary feel for your location or you want something far more traditional, we can help you design and implement it for you.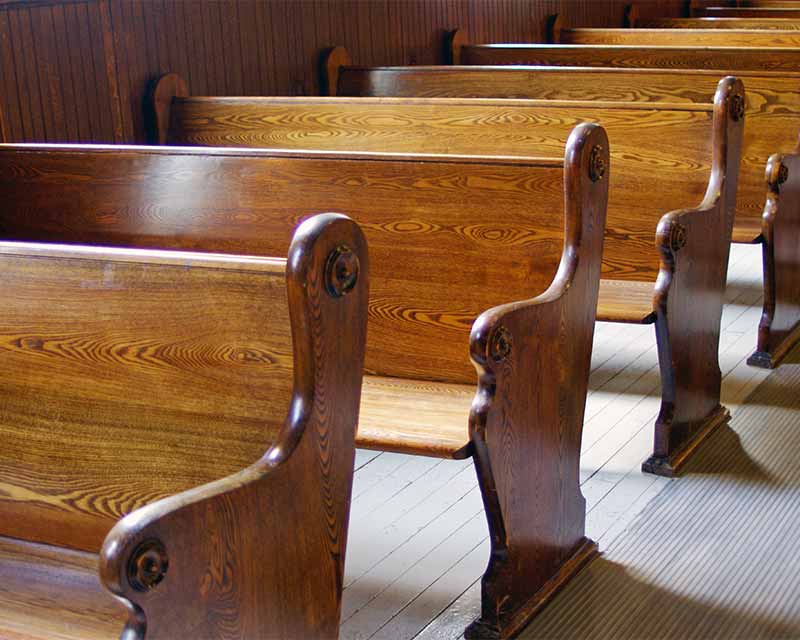 CHURCH PEWS
At the heart of the work we do at Rock Solid Church Furniture is to provide church pews. We use only the highest quality of materials to craft them, and we can use numerous styles of pews to fit the layout and specific sizing needs of your location. Most of the time, our products can be customized to meet your individual needs, and that often means including a wide selection of components that are special to you or your congregation. That may include things like engravings or special designs that are important to you.
CHURCH FURNITURE
In addition to providing beautiful pews, we can also provide you with other types of furniture that also meet your needs. That includes pulpits, baptistries, platforms, communion tables, and much more. You can customize these items to fit just about any need you have in terms of size, style, and color. It's all about ensuring you can create a space that meets your individual needs.
THEATER SEATING
Another way that Rock Solid Church Furniture can help you is by providing you with the theater seating you need in North Carolina. We have a wide range of styles to offer, including those that are designed with careful attention to your individual needs. Choose from various fabrics, designs, and positions to create the space that is best suited for your needs.
STACKABLE CHAIRS
One of the options we offer is stackable chairs. These are designed to meet your specific needs. They may include comfortable cushions and a super-durable design. They are always easy for you to tuck away when you do not need them. Ask us about all of our stacking chairs.
SCHOOL FURNITURE, COURTHOUSE FURNITURE, AND MORE
Rock Solid Church Furniture offers a wide range of seating solutions for just about any need. That includes school furniture such as student desks and tables as well as bleachers. We offer courthouse furniture that includes everything from the witness stand to the courtroom chairs you need. You can also find options for theaters and meeting rooms.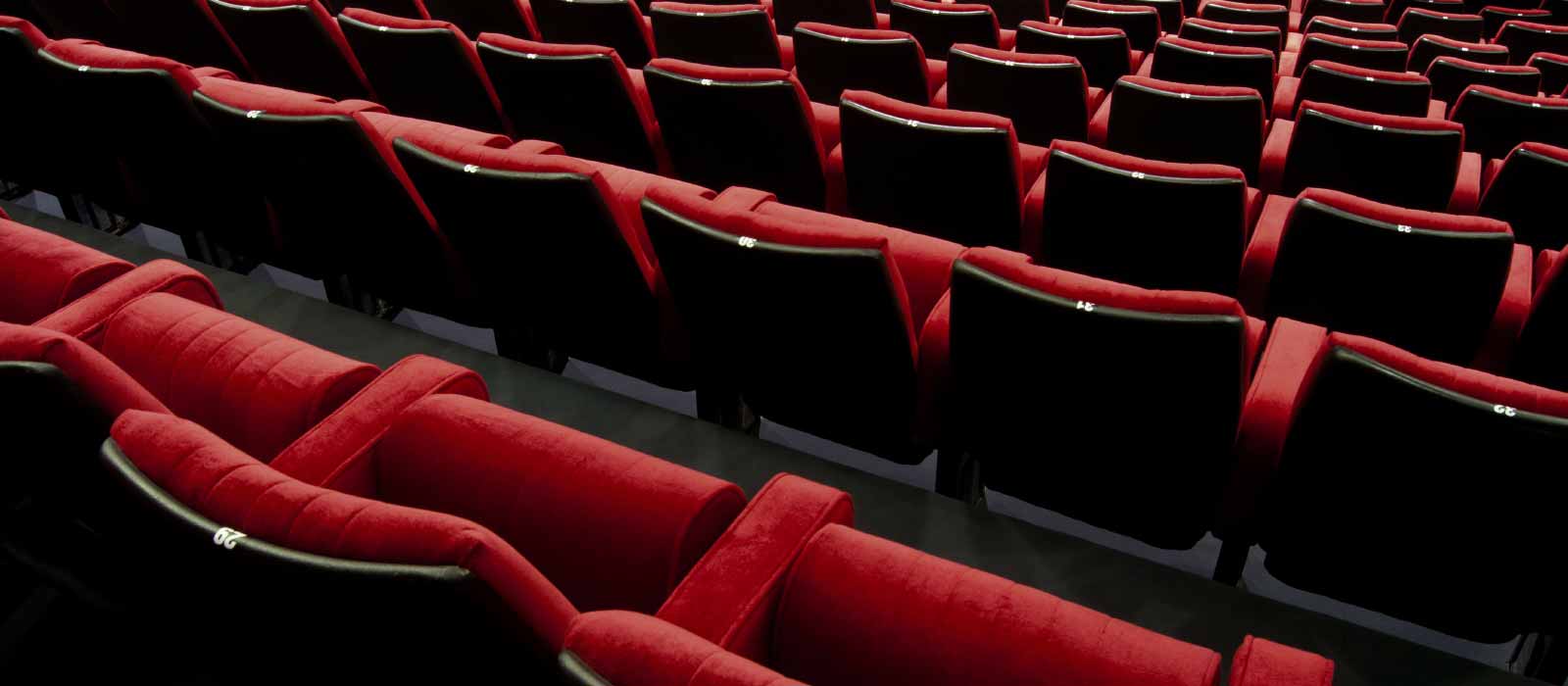 WHY CHOOSE SOLID ROCK CHURCH FURNITURE?
When you have a need for church furniture in North Carolina, it is always best to turn to a company with ample experience that can help you every step of the way. Our team is dedicated to supporting you in creating a space that is comfortable, welcoming, and perfectly supporting your needs.
We can do that because we have 125 years of combined service and experience to offer to you. That means that no matter the size, style, or unique features you need, we can work with you to make it happen. Some of the key reasons to work with us include:
Exceptional customer service – we are here for your best result
Budget-friendly solutions to fit most needs
Re-finishing and re-upholstering services
Outstanding workmanship in every piece
Let our team help you. When you call Rock Solid Church Furniture, let us know what type of products you need, including pews, stacking chairs, or something else. We will work with you to design a solution that is best suited for your individual needs.
We also keep costs low. We know you have good work to do with your funds. That's why we keep our customers' best interests at heart.
Re-upholstery & Re-finishing Services for Your Church Furniture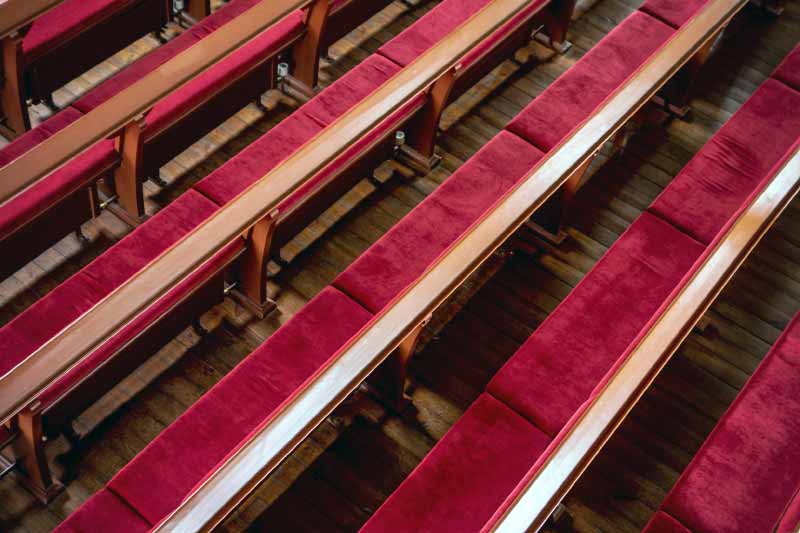 Do you have solid pews that need to be updated? One of the best ways to do so is to use our church pew refinishing service. We also offer reupholstering services. We can help you save money while refreshing your church and taking it to the next level.
CITIES WE SERVE IN NORTH CAROLINA 
Rock Solid Church Furniture provides service throughout North Carolina. We will work closely with you to ensure you have access to the wide range of solutions available to you in cities such as Charlotte, Raleigh, Greensboro, Durham, Winston-Salem, and most others. Contact us today to learn more.
Our Service Area
We Service National, Regional and Local Locations around the United States.
Alabama
Alaska
Arizona
Arkansas
California
Colorado
Connecticut
Delaware
Florida
Georgia
Hawaii
Idaho
Illinois
Iowa
Kansas
Kentucky
Louisiana
Maine
Maryland
<Massachusetts
Michigan
Minnesota
Mississippi
Missouri
Montana
Nebraska
Nevada
New Hampshire
New Jersey
New Mexico
New York
North Carolina
North Dakota
Ohio
Oklahoma
Oregon
Pennsylvania
Rhode Island
South Carolina
South Dakota
Tennessee
Texas
Utah
Vermont
Virginia
Washington
West Virginia
Wisconsin
Wyoming
Our Service Area
We provide church furniture, school furniture, and courtroom furniture for customers all around the country. When you want high-quality, affordable furniture, service, and more, call the staff at Rock Solid Church Furniture today.
Solid Rock Church Furniture
1100 Antrim Glen Dr.
Hoschton, GA 30548