Quality Church Furniture in North Dakota
Church Furniture That's Built to Last
Your Church Furniture Company
We at Solid Rock Church Furniture pride ourselves on the wide range of products we offer to meet any need for church furniture in Mississippi. Our high-quality pieces are not only beautiful but also comfortable and long-lasting, making them perfect whether you're looking into replacing old pews, and pulpits or purchasing stacking chairs, we can help with all your church furniture needs.
Church Furniture For Your Place Of WOrship
Church furniture is our passion. With a commitment to excellence in design and craftsmanship, we provide high quality church furniture for every type of church, from pews or theater seating all the way down to baptisteries, we've got you covered.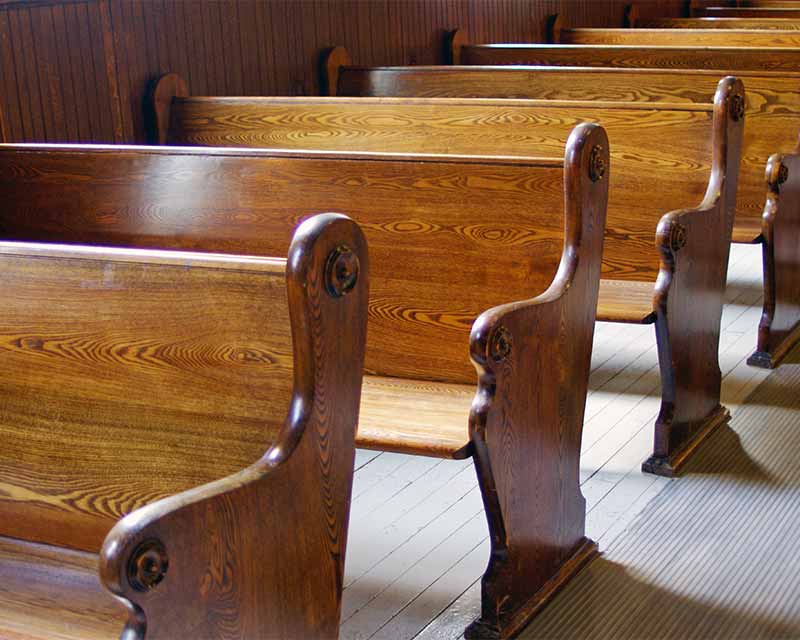 Church Pews & Seating
Are you looking for church pew seating that will make your church feel more welcoming? Solid Rock Church Furniture provides a wide array of beautifully crafted seats with custom engraving, high backs, and incredible finishes- all excellent quality! We also carry pulpit chairs as well as other types of seating.
Theater Seating
Church pews are not the only seats that offer a great worship experience. Theater-style seating can provide an excellent alternative for churches looking to create more of an intimate setting with their visitors and guests, while still making sure people have room enough so they don't feel cramped or uncomfortable during services.
Stackable Chairs
Stackable church chairs are an ideal seating option for churches. Not only do they offer versatility and durability, but also lightweight construction that makes them easy to move or stack for easy storage when not in use.
School Furniture
We not only provide church furniture, but we also provide school furniture solutions for your educational needs. We offer durable chairs in every size and color, bleachers, and classroom desks to fit any need to furnish your entire school.
Courthouse Furniture
Solid Rock Church Furniture offers a wide variety of courtroom chairs that will ensure your comfort whether on the witness stand or giving counsel to clients.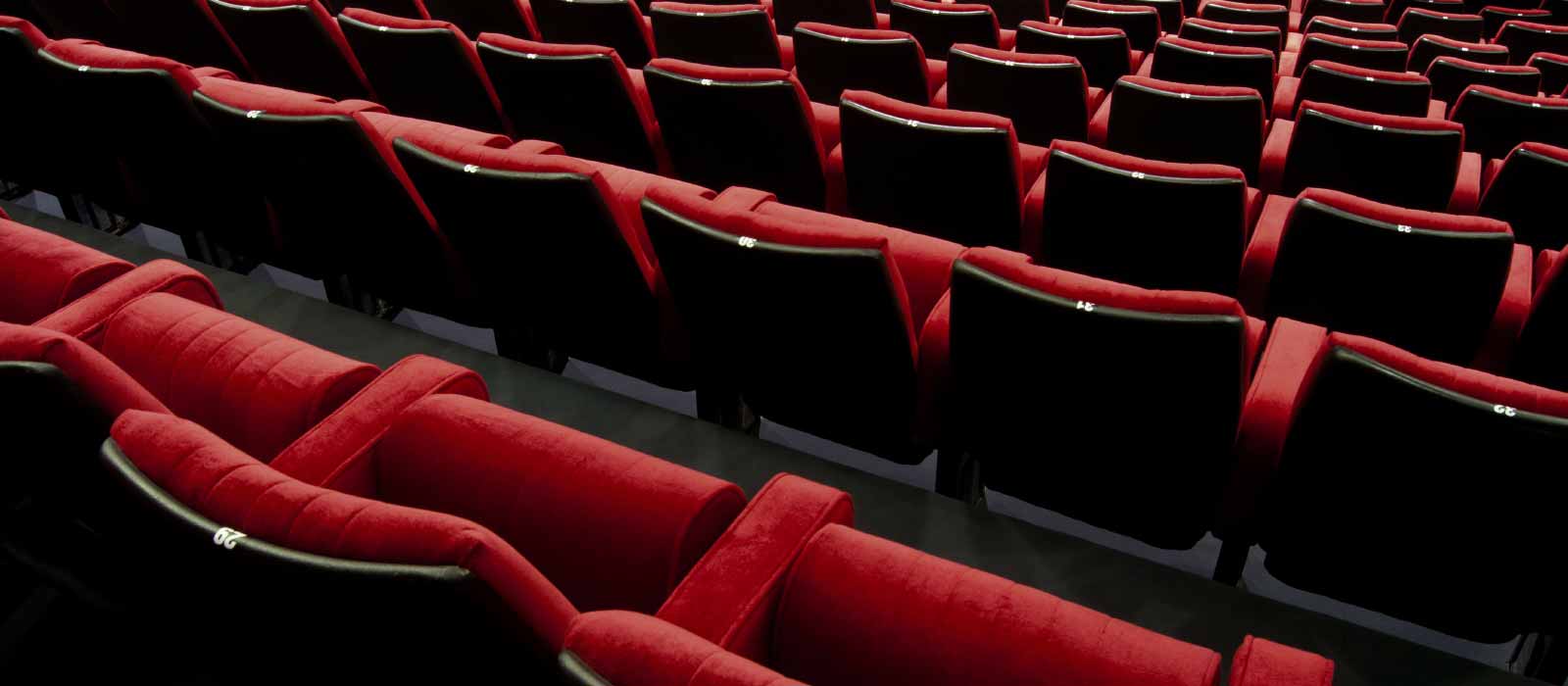 Why Choose Solid Rock Church Furniture?
The Solid Rock Church Furniture is dedicated to serving your church in Mississippi with quality furniture and trustworthy service. We provide only the highest quality products at fair prices, so you can rely on us.
No matter the size of your church, or other facilities, we coordinate with you to provide the furnishings you need and help you stay within your budget.
Other reasons to choose us:
• High-Quality Craftsmanship
• Budget Friendly
• Experienced Professionals
• Top-Notch Customer Service
Dedication to customer service is what sets us apart from other furniture companies. We have been recognized for our commitment time and again as the go-to place for people who need durable church seating made just for their specific needs. If your church is in Mississippi or anywhere in this great country, we can help you find the right furniture for your space. Give us a call today.
Re-upholstery & Re-finishing Services for Your Church Furniture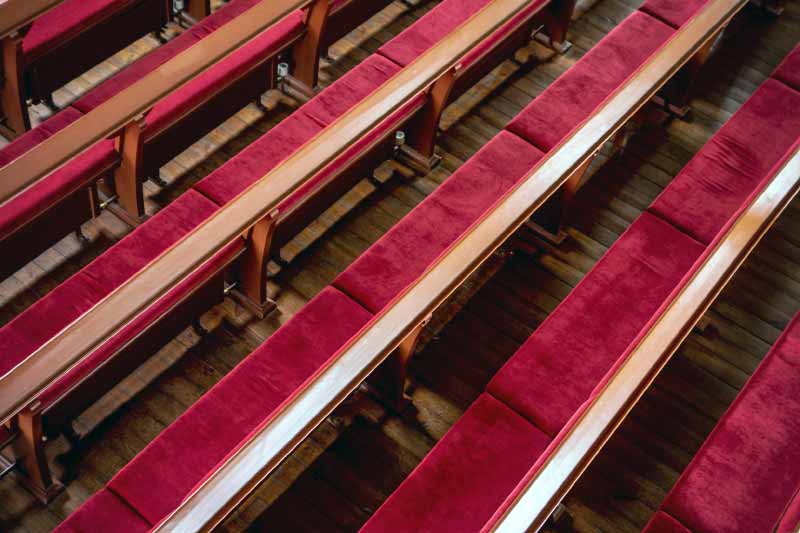 Have you considered refinishing your existing pews and chairs instead of buying new furniture? This is an affordable alternative that provides a new look and feel. With many upholstery options available in colors to match any décor—plus a large selection of staining options, you can make sure no detail goes overlooked when it comes time for restoration.
CITIES WE SERVICE IN UTAH
Solid Rock Church Furniture and Design provides church furniture in Utah throughout most of the state. We service clients in Salt Lake City, Ogden, St. George, Provo, Moab, and Logan, as well as many other cities. If you are unsure what type of church furniture you need or need some guidance on getting started, just reach out to us to learn more about what we can do to help you.
Our Service Area
We Service National, Regional and Local Locations around the United States.
Alabama
Alaska
Arizona
Arkansas
California
Colorado
Connecticut
Delaware
Florida
Georgia
Hawaii
Idaho
Illinois
Iowa
Kansas
Kentucky
Louisiana
Maine
Maryland
<Massachusetts
Michigan
Minnesota
Mississippi
Missouri
Montana
Nebraska
Nevada
New Hampshire
New Jersey
New Mexico
New York
North Carolina
North Dakota
Ohio
Oklahoma
Oregon
Pennsylvania
Rhode Island
South Carolina
South Dakota
Tennessee
Texas
Utah
Vermont
Virginia
Washington
West Virginia
Wisconsin
Wyoming
Our Service Area
We provide church furniture, school furniture, and courtroom furniture for customers all around the country. When you want high-quality, affordable furniture, service, and more, call the staff at Rock Solid Church Furniture today.
Solid Rock Church Furniture
1100 Antrim Glen Dr.
Hoschton, GA 30548